Submit your music to be considered at the 2024 A2IM Libera Awards, the largest celebration of independent music globally.
To qualify, artists/submissions must be independently owned/controlled, and commercially released in the United States and its Territories between January 1, 2023 and December 31, 2023. Single tracks, EPs, and albums can qualify for all categories listed as Best Record.
For discounts on bulk submissions (10 or more), email sales@a2im.org.
2024 Libera Awards Categories
Record of the Year
Music Video of the Year
Label of the Year (<5 employees)
Label of the Year (6-14 employees)
Label of the Year (15+ employees)
Breakthrough Artist
Independent Champion
Publisher of the Year **NEW**
Distributor of the Year **NEW**
Self-Released Record of the Year
Best Alternative Rock Record
Best American Roots Record
Best Blues Record
Best Classical Record
Best Country Record
Best Dance Record
Best Electronic Record
Best Folk Record
Best Global Record
Best Heavy Record
Best Hip-Hop/Rap Record
Best Jazz Record
Best Latin Record
Best Outlier Record
Best Pop Record
Best Punk Record
Best R&B Record
Best Record From Games and Interactive Media **NEW**
Best Reissue
Best Remix
Best Rock Record
Best Singer-Songwriter Record
Best Soul/Funk Record
Best Spiritual Record
Marketing Genius
Creative Packaging
Best Short-Form Video
Best Sync Usage
If you used this platform last year, just log in with previous credentials at libera.awardsplatform.com
(If you did not use the platform in the previous years, you can register at this time.)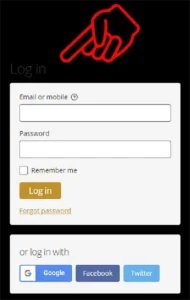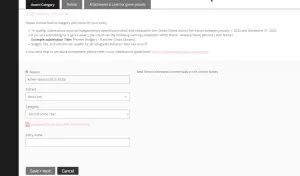 In order to successfully submit your entry, at least (3) attachments are required to complete your submission: (1) Audio File, (1) Cover Art, and (1) URL. For video based categories, please also submit at least (1) video. For Label of the Year, Independent Champion, Distributor of the Year, and Publisher of the Year categories, only upload a high-res company logo.
If Independent Champion is a person, upload a headshot.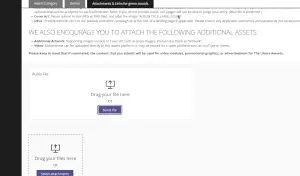 You can submit multiple entries at once.
(A2IM Members receive a discounted submission rate. Check the special offers in the infohub for your discount code)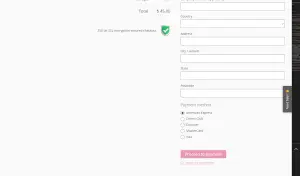 Had a lot of releases this year?
We've got a discount for you! Contact sales@a2im.org for bulk submission information.
If you continue to experience issues with submissions after this guide, please contact support@a2im.org.